COVID 19 Resources for Foodservice
For more than 25 years, Spring USA has proudly served businesses worldwide, including many in the travel, foodservice, and hospitality industries. Working alongside our loyal customers, we understand the impact of the recent COVID-19 coronavirus outbreak and the ramifications that will continue to impact businesses not only today but for the foreseeable future.
Our Promise is to keep innovating the industry so that when people are back together around the table, they can dine with the highest level of safety and care.
We are in this together.
Read the full statement from Cornerstone CEO, Kristine Holtz.
Industry Guide: The Evolution of Foodservice
Download your complimentary copy!
As businesses worldwide start to reopen their doors and welcome guests back, many are asking what the new norm will be. Learn about the evolving foodservice landscape and how health & safety guidelines can be addressed amidst COVID-19 concerns.
Webinars & Videos
Can Buffets Survive COVID-19?
Catersource/ Spring USA
WATCH HERE
How Restaurants are Responding to COVID-19
Restaurant Business
WATCH HERE
State of our industry: A discussion of the current restaurant landscape, economic hardships from COVID-19 and the foodservice outlook
Restaurant Business
WATCH HERE
What Operators Should Know About COVID-19
Restaurant Business
WATCH HERE
Weekly Food + Coronavirus Data Webinar
Datassential
JOIN HERE
---
Foodservice Solutions
Check back for regular updates on new & innovative foodservice solutions across the industry. We'll be featuring our favorite safe & sanitary selections to use in cooking, serving, and dining!
Product Guide: Style & Safety for Foodservice
Download your complimentary copy!
Businesses are challenged with adhering to regulations and safety protocols while also serving guests with style. Flip through our comprehensive guide of our newest foodservice safety solutions.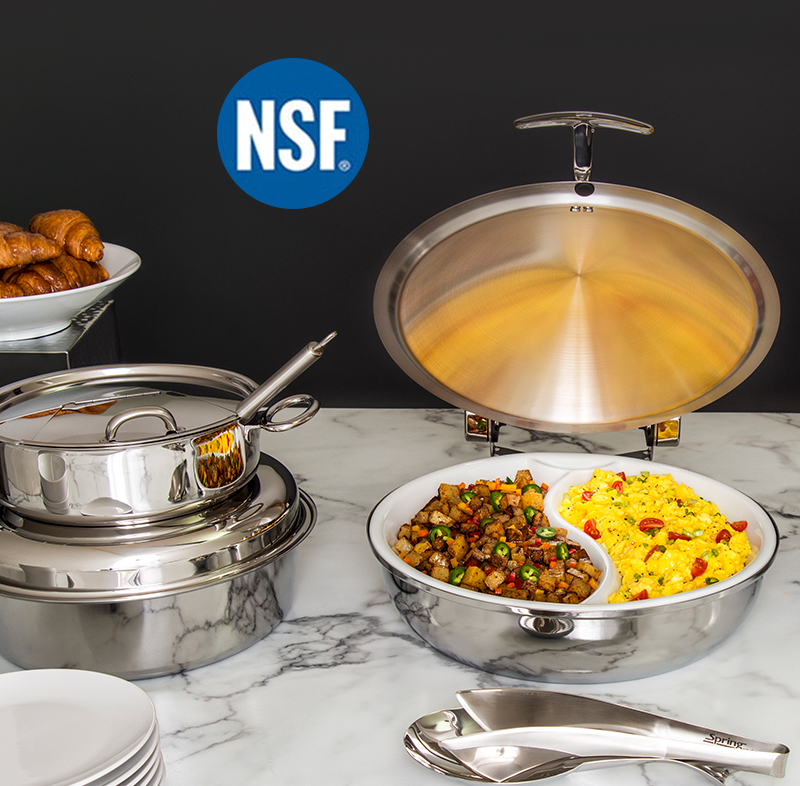 NSF-certified Products
Safely serve food and beverage items without the concern for bacteria with Spring USA's NSF-certified solutions.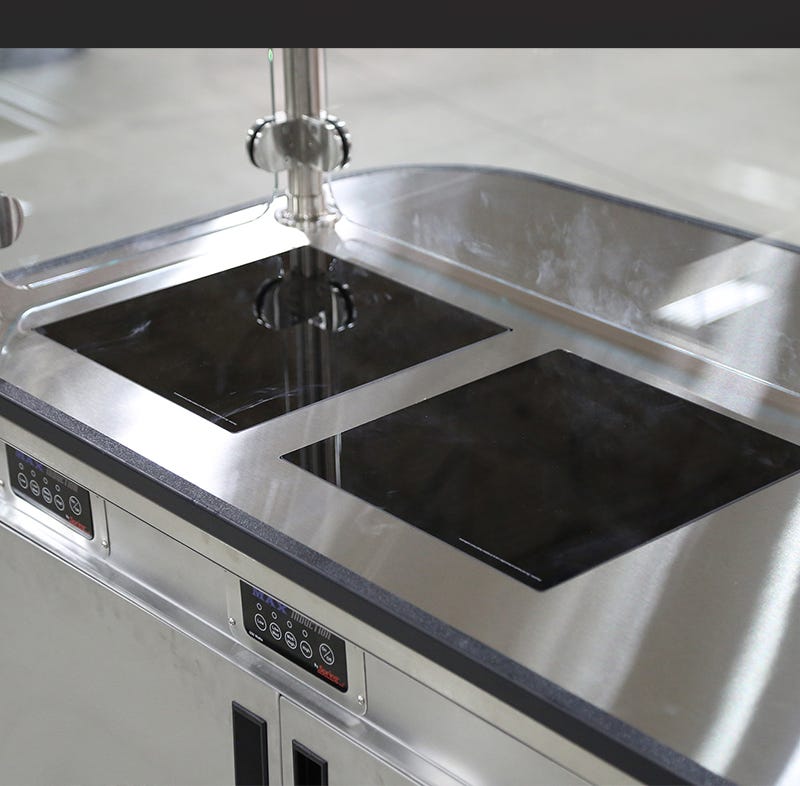 Mobile Cooking Stations & Carts
With minimizing contact top-of-mind with most consumers, action stations allow operators to cook food to order.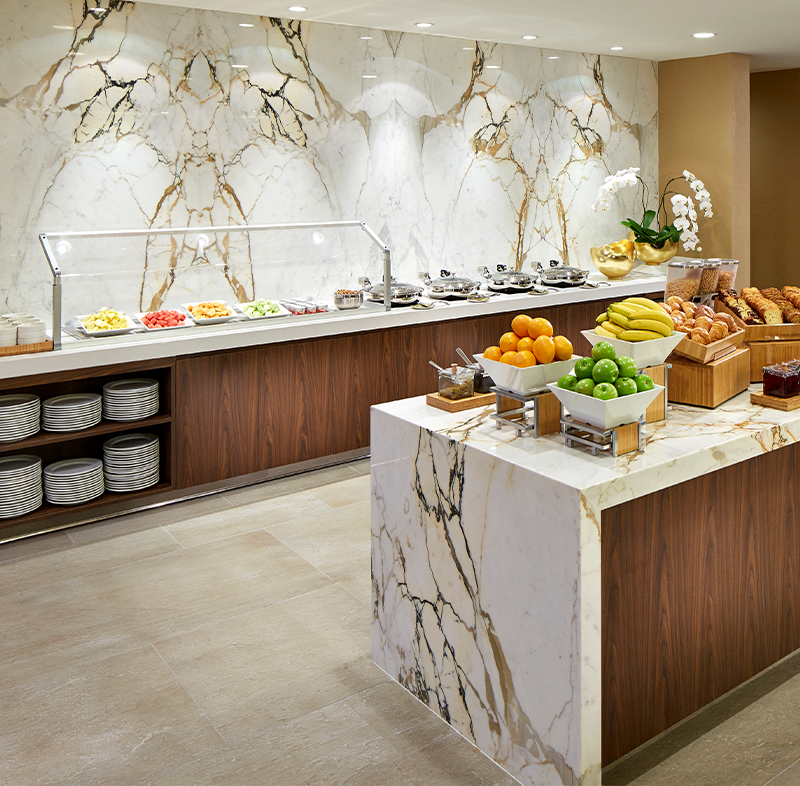 SmartStone Custom Tables
Specially designed to work with Spring USA hidden Induction Ranges and Frost Tops, SmartStone is durable, non-porous & NSF-approved.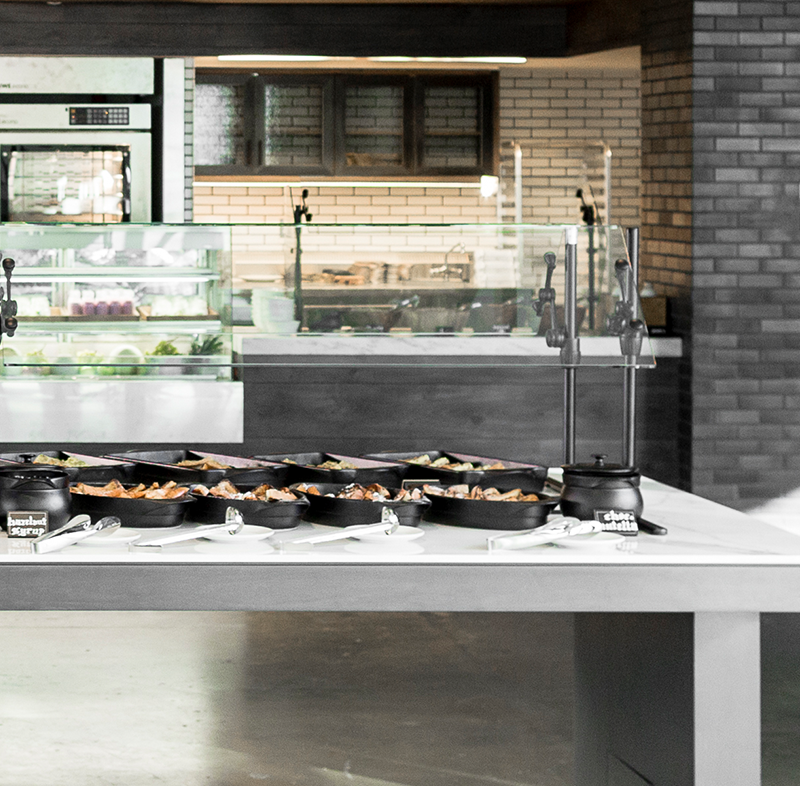 Sneeze Guards
Create a sanitary & safe buffet with lightweight, portable protection that is durable and easy to clean. Made in the USA.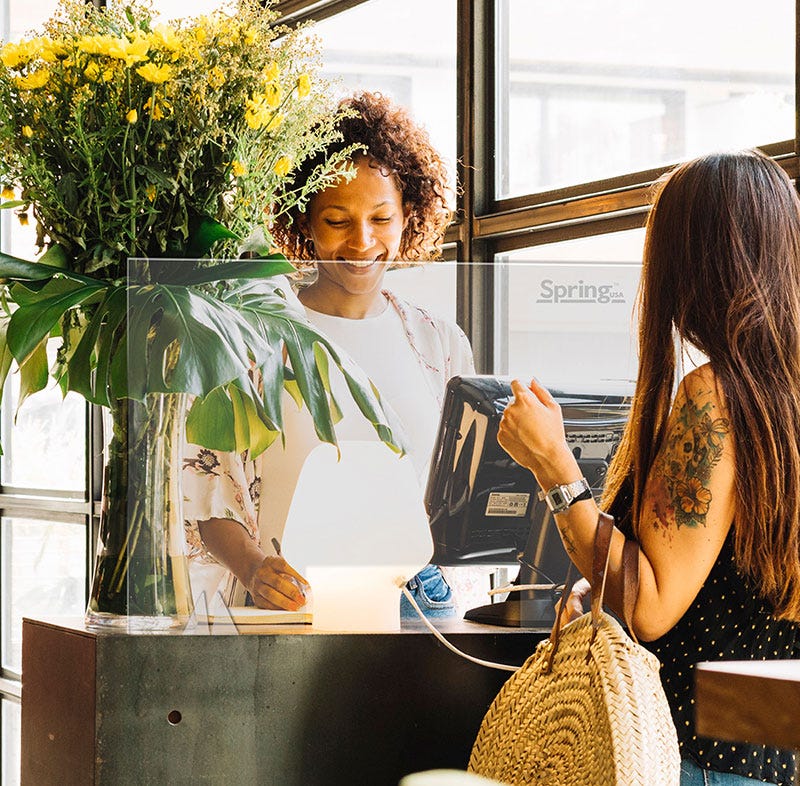 Safety Shields
Offer added protection for staff & guests with crystal-clear safety shields that integrate into any environment. Made in the USA.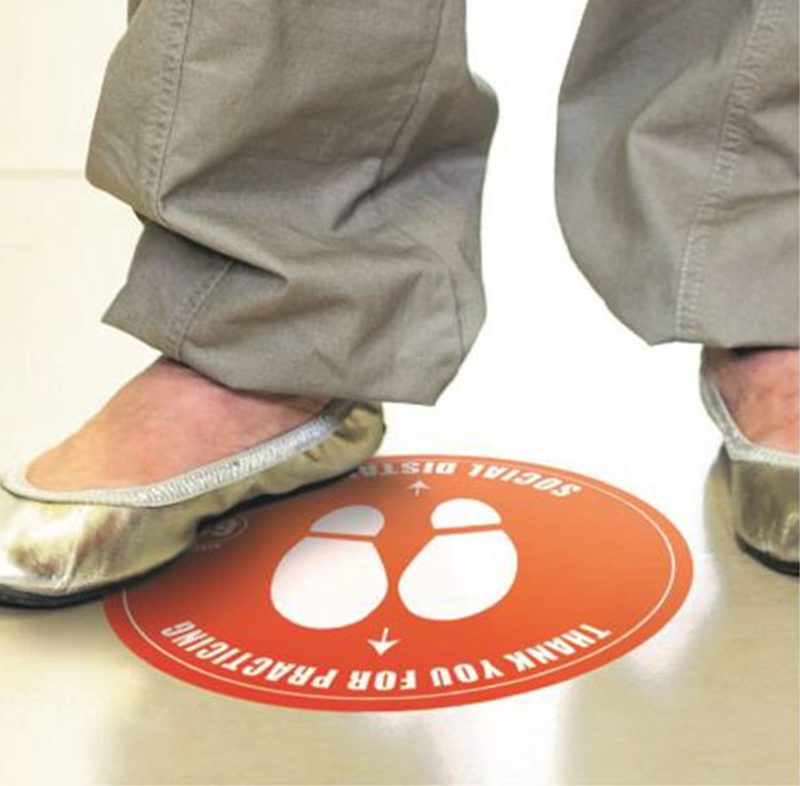 Decals & Seals
Assure guests that safety & sanitation is a priority while easily managing flow, sanitation, and expectations. Made in the USA.