A Custom Table Designed for You!

Start

Table Style

SmartStone® Finish

Edge Style

Woodstain/Laminate

Functions/Features

Get a Quote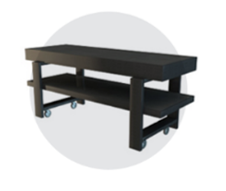 Build your Custom Table
Work with our expert to create a table built to meet your needs. We will walk you through the process, discussing your design, power, space and budget requirements. In the end, you will have a piece of furniture that is both functional & beautiful!
Get a Quote
Awesome, you're almost there! You've selected the following features:
Happy with these options? Submit this form with your details and we'll get back to you shortly! If there's anything you need to change, just hit the "Back" button and make your updates!