---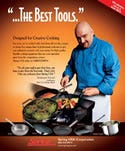 "To ask your staff to give their best, you have to give them the best tools. That's why I buy my cookware from Spring USA."
Dominique Tougne, Chef/Partner, Bistro 110, Chicago Illinois
---
"We've ordered 75 of the Lattice Platters for the Suites at Camp Randall, and just placed an order for your Delta Vacuum Insulated Beverage Servers for the Kohl Center. We LOVE your products! Thanks so much! Blair"
Blair Schmitz, Assistant Director, F&B Intercollegiate Athletics- University of Wisconsin / Kohl Center
---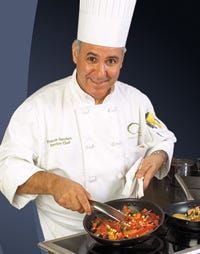 "My chefs prefer to use Endurance cookware from Spring USA! It doesn't warp like other aluminum pans."
Francois Sanchez, Chef-Owner, Granada Restaurant in Geneva, Illinois
---
"The look and style are unique for any other induction serving pieces I've ever seen. They hold my food hot on buffets and are a breeze to keep clean!"
Klaus Lotter, Executive Chef, Doubletree Hotel Chicago - Oak Brook
---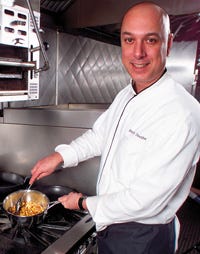 "When you buy quality, you buy only once. Spring USA cookware can last a lifetime! Spring USA offers great quality at reasonable prices."
Randy Zweiban, Executive Chef/Owner, Nacional 27, Chicago Illinois
---
"With Spring induction cooktops and air filter, I'm able to cook extremely fast and efficiently, cleaner, safer, and less expensively than using alternative heat sources."
Chef Anthony Arbeeny of the Grand Hyatt New York
---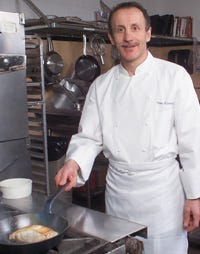 "The even heating of Spring USA cookware avoids scorching. It is great cookware, purchase it once, and it can last a lifetime!"
Yves Roubaud, Executive Chef/Partner, Shaw's Crab House, Chicago Illinois
---
"This is such a stylish, flexible, functional piece! We use this on our breakfast buffet in the morning (for syrup) - then we use it for melted cheese during our lunch buffet (for cheese fries or as a topping over cooked veggies); then we put it on our dinner buffet to hold hot gravy for mashed potatoes. We ended up purchasing multiple servers just so we could stagger them on the buffet during serving hours. They keep the look consistent on the buffet & are super easy to refill & clean."
Satisfied Customer
---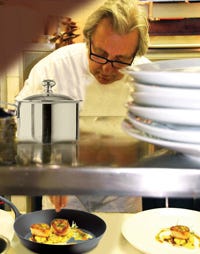 "I use Spring USA, Blackline SwissSteel carbon steel pans for not only their durability, but for their suburb heat conductivity. This makes them exceptional for induction cooking at Everest, which is located 40 floors up in the Chicago Stock Exchange."
Jean Joho, Executive Chef/Owner Everest- Chicago, IL
---
"Our closing rate (on banquet sales) has gone up 20 to 30 percent since I brought in this equipment."
Alfred Hammond, Director of Operations, Marriott Hotel Irvine, California
---

"VOILÀ!"
Jean Joho, Chef-Proprietor
---
---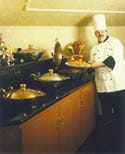 "With Spring USA's Convertible Induction Buffet System, I don't have to gamble on preparing & serving great foods to our guests."
Thomas Spoor, Executive Chef, Horseshoe Casino in Hammond, Indiana
---
"Garden Fresh Restaurants have chosen Spring USA's Mr. Induction™ cooktops."
Cindy Decker, F&E Buyer, Garden Fresh Restaurant Corporation
---
"It's great for keeping pastas and stir fries the right temperature, and you don't have to worry about flames on the tablecloths."..."It is great for omelet stations, because you can set the temperature, and as soon as the pan lifts it shuts off so no energy is wasted"
Read the full article

Karim Lakhani, Senior VP of food and beverage procurement for Merritt Hospitality
---
"Our restaurant was designed to be welcoming and the Spring USA Table fits with our over all feel. Being on the east coast of Canada, we really enjoy gathering together and enjoying great food and beverages. We currently use the table for Breakfast buffet, reserved seating up to 8 ppl., custom dinners utilizing the burners below and food demos. Guests are awed when they realize the technology. I will remove a pan that is boiling water and place my hand on the spot where the burner is. Very much impressed. The look is sophisticated and simplistic at the same time. The fact that it is not just a piece of furniture and the technology. I have witnessed a couple of our servers talking to guests about the table."
Les Stevens, Executive Chef, Delta Halifax, Canada
---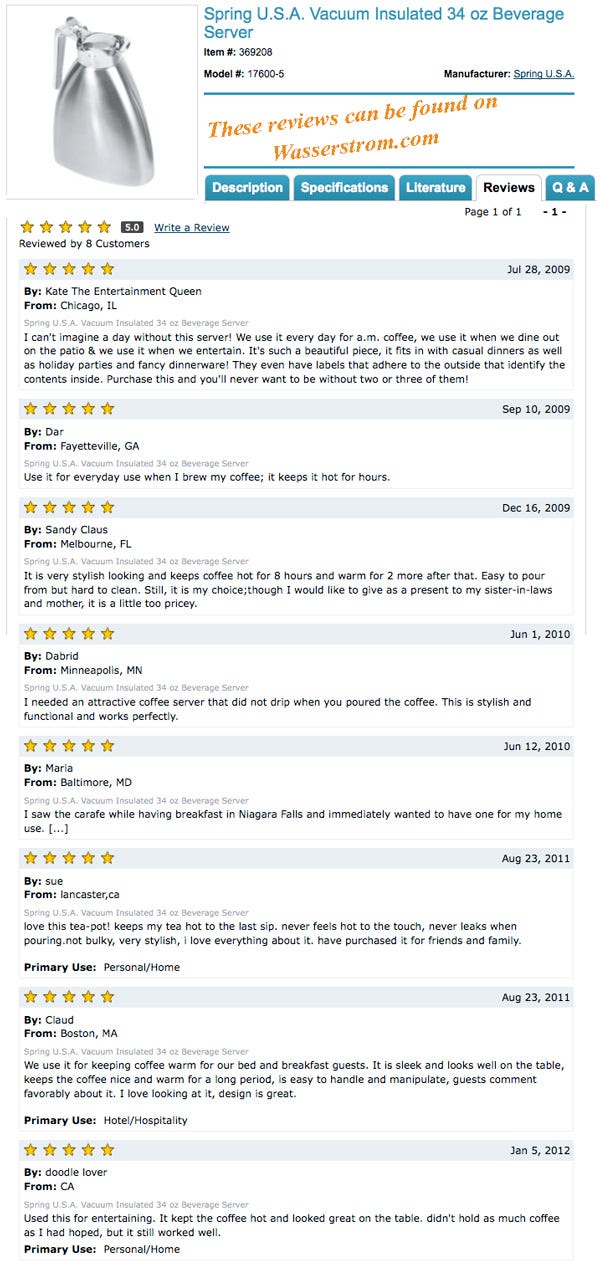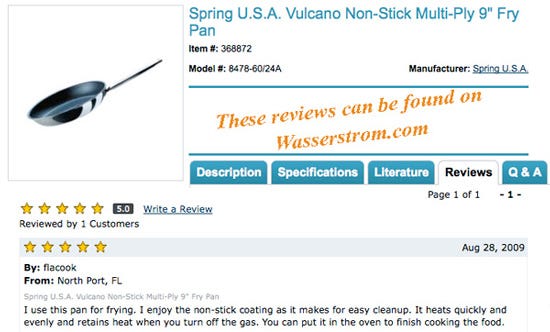 ---