LoPRO™
The LoPRO™ slimline induction range is a new series of lightweight, compact induction ranges designed for durability and performance backed by Spring USA's industry-leading induction technology.
The LoPRO™ induction range is the next class of innovative induction cooking & holding from the leaders in induction. Based on the needs of modern-day chefs and foodservice professionals, this new line of slimline induction ranges beautifully blends form and function. The LoPRO™ family is the latest addition to Spring USA's line of professional induction ranges known for their durability and performance with less than 1% failure rate and backed by an overnight exchange warranty.
Read the full press release announcement.
__ Meet the New LoPRO™ Slimline Induction Range __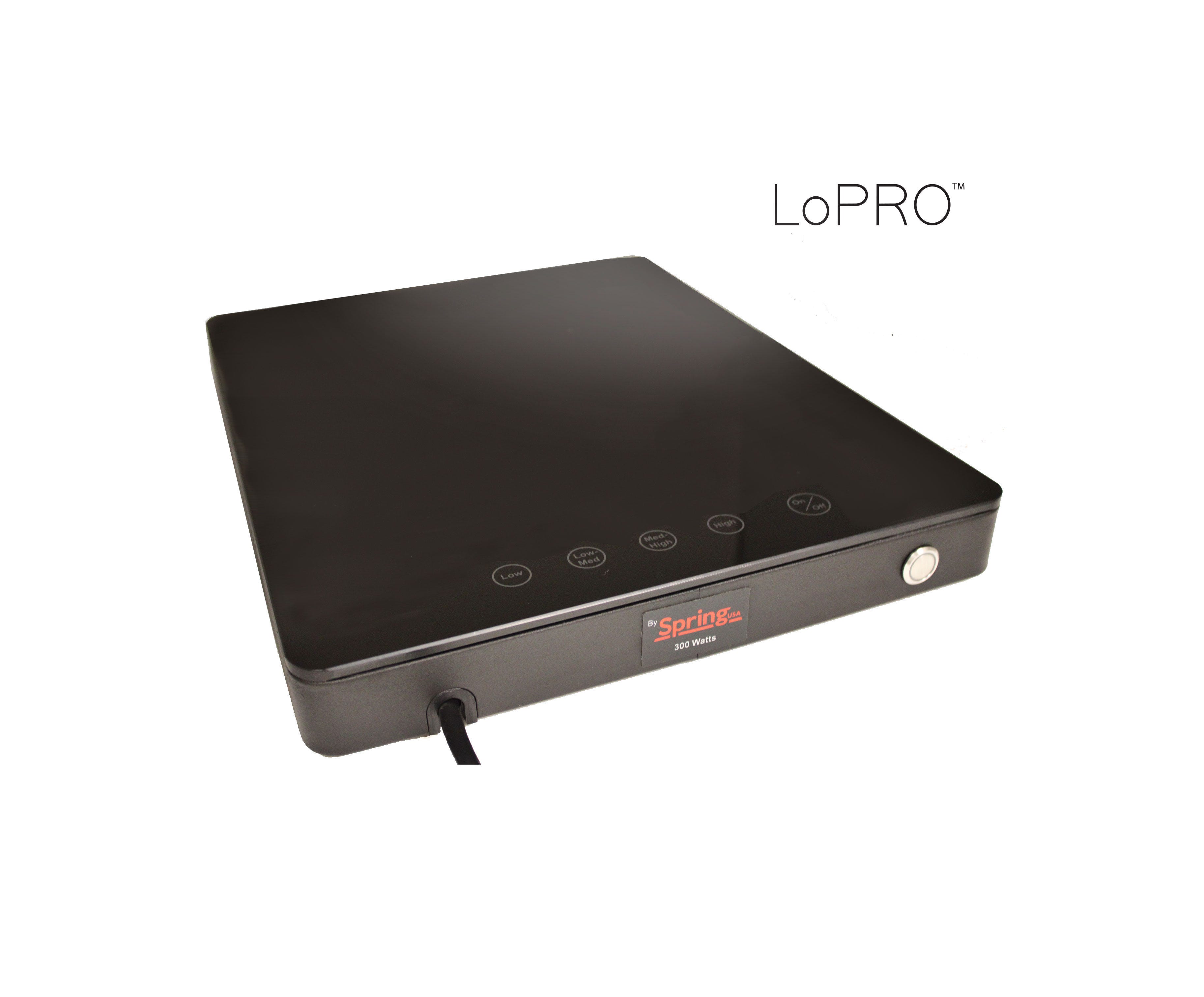 LoPRO 300W Hold-only Range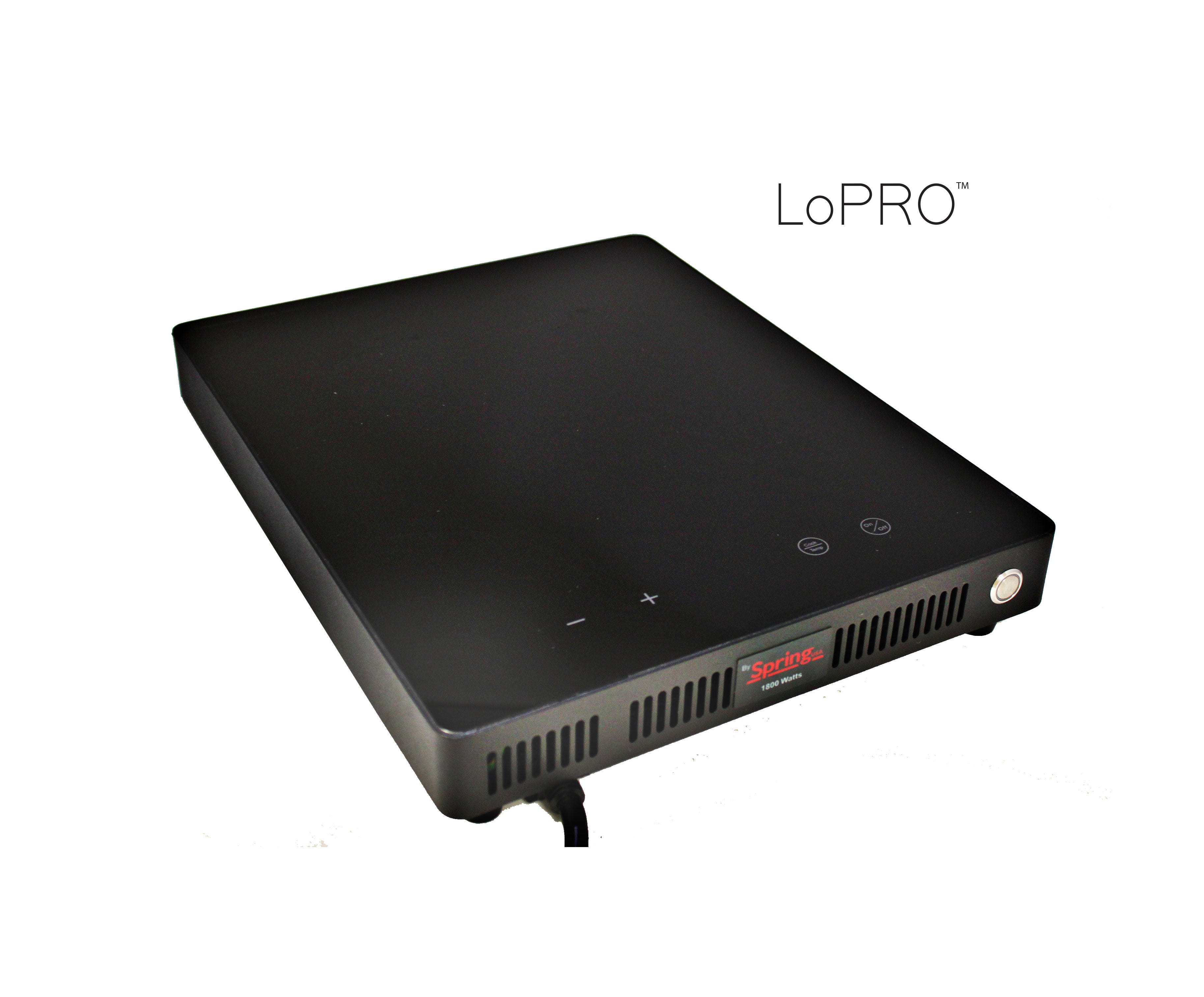 LoPRO 1800W Cook/ Hold Range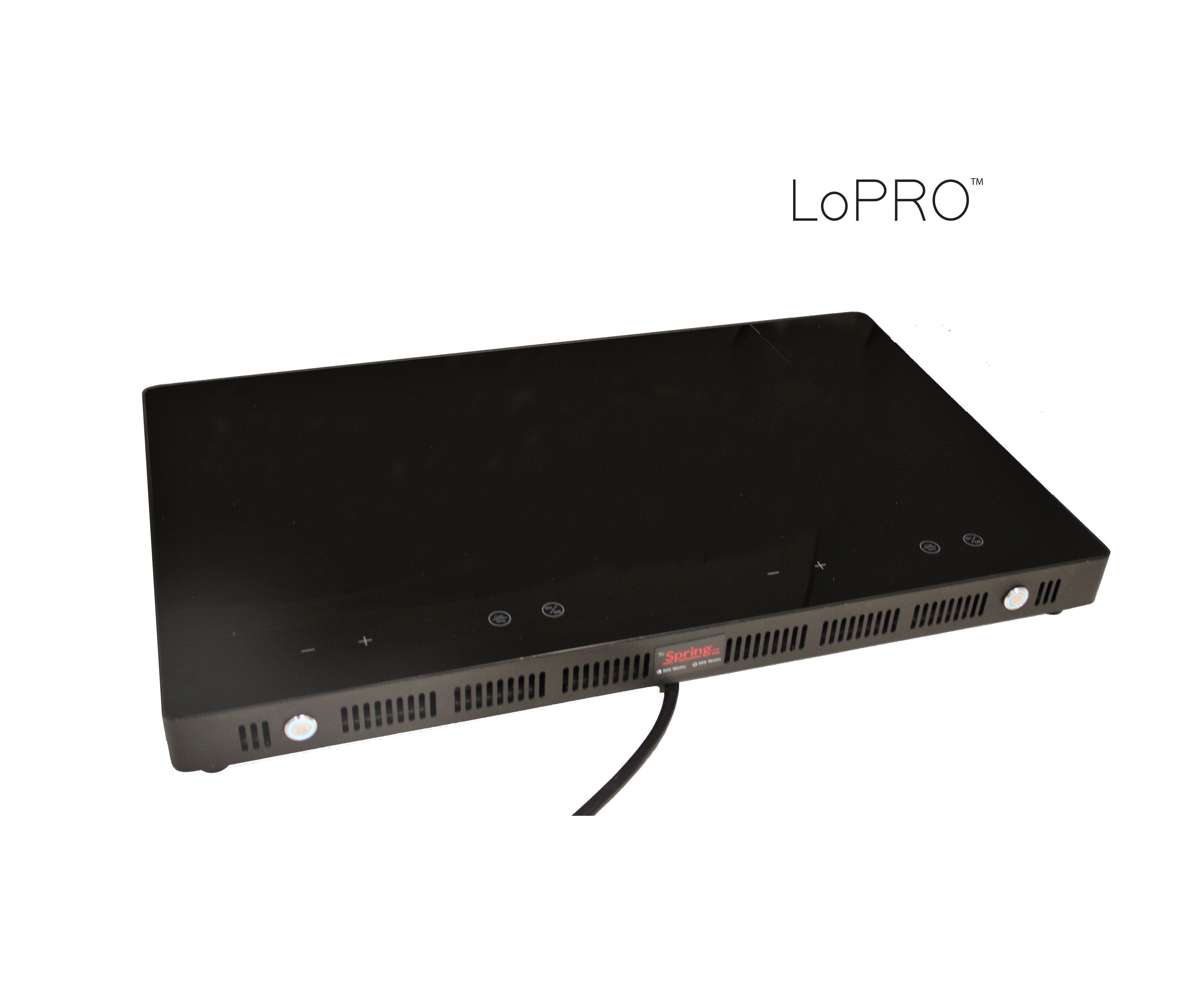 LoPRO 1800W Double Light Cook/ Hold Range
---
Learn more - watch the LoPRO Induction Video...
---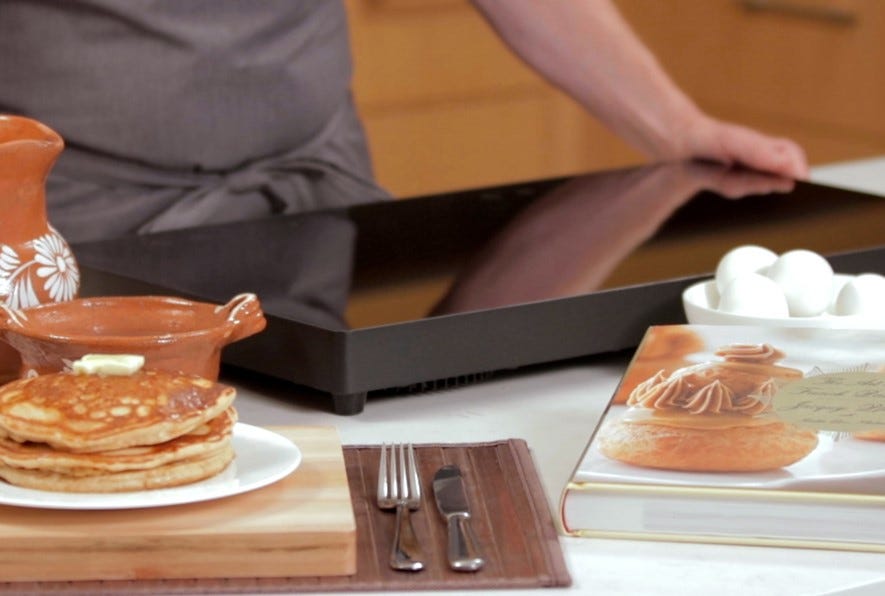 Sleek, Low Profile Design
Based on the needs of modern-day chefs and foodservice professionals, this new line of induction ranges beautifully blends form and function. Sleek and modern with all-black housing and compact form, the LoPRO™ takes up minimal counter space and discreetly rests beneath induction-ready vessels without overshadowing what's most important, the food.
Superior exhaust design allows for multiple LoPRO units to be placed within 3cm of each other or other tabletop equipment.
Premium Durability & Control
Featuring high-grade polymer housing and the thickest, tempered glass top in the market, the LoPRO™ provides enhanced durability to withstand even the most rigorous commercial conditions.
LED touch controls accessible via the easy to clean, glass top allow for quick and accurate control at the press of a finger.
Additional control is built-in with an illuminated lock button that ensures modes and temperature are never accidentally adjusted.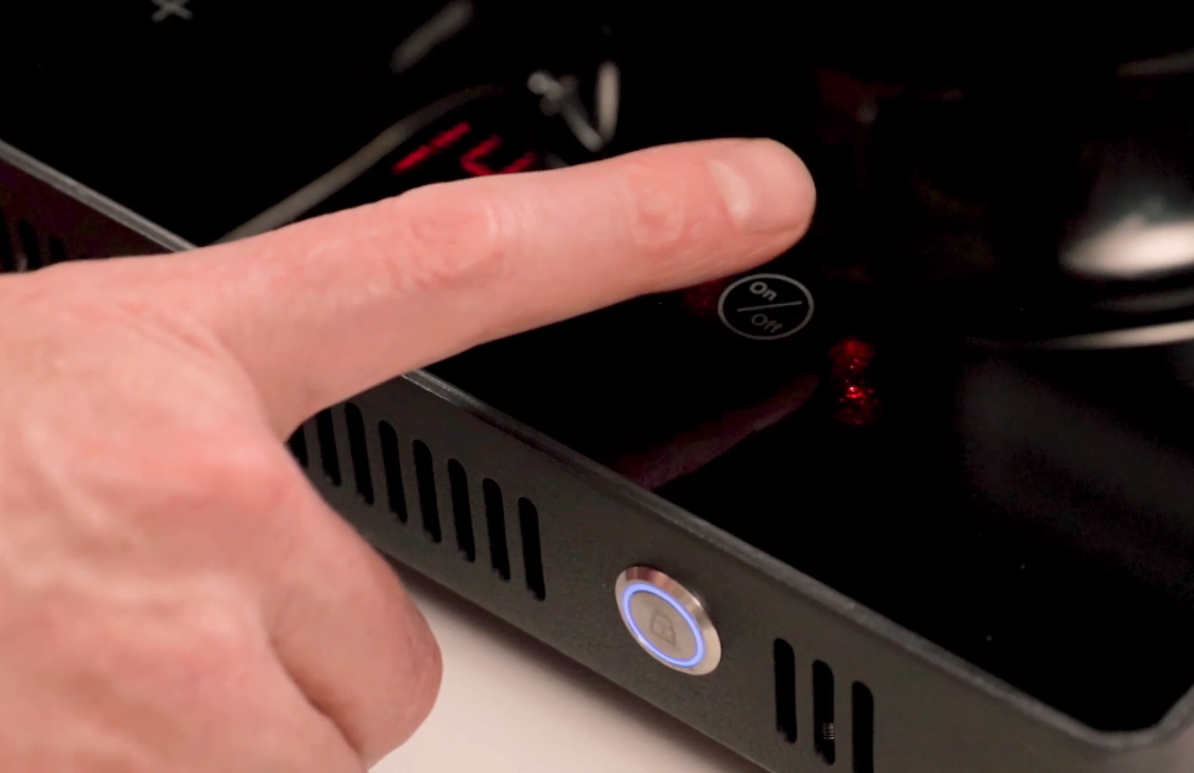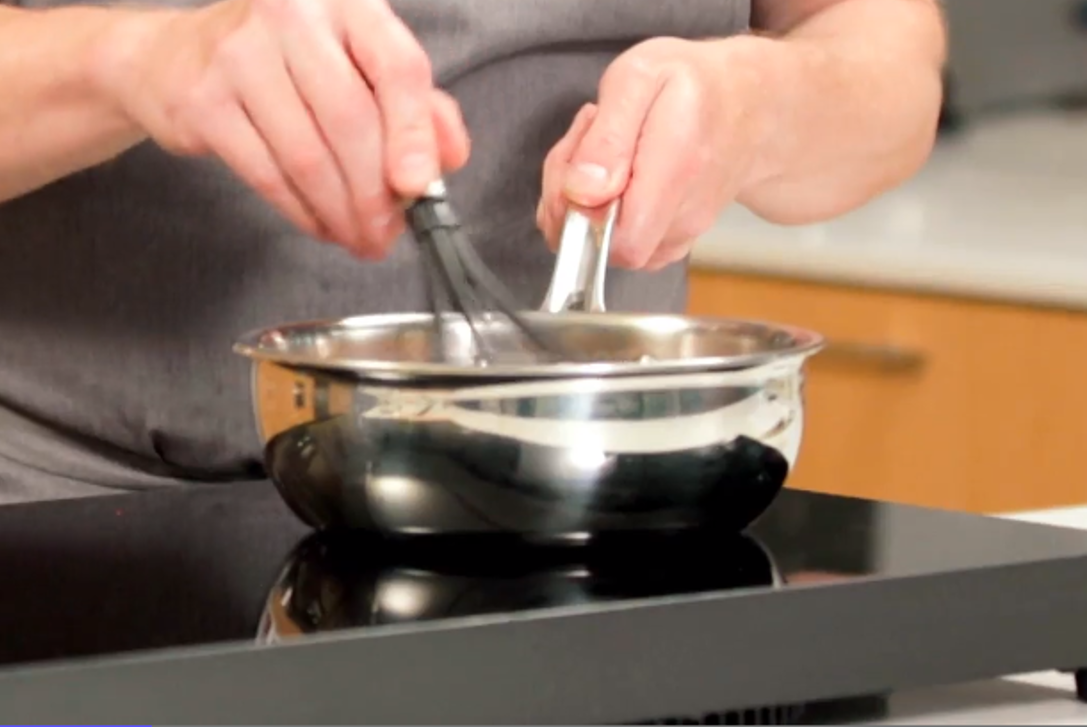 Industry-leading Performance
The LoPRO™ provides even and more precise heat that exceeds the performance of conventional gas ranges and other similar models in the market. Automatic Pan Recovery seamlessly adjusts and recognizes pans without losing connection as you lift or tilt from the surface during cooking, sauteing, or flipping - similar to a gas range but with no flash point and better cost savings than conventional gas.
With exclusive SmartScan technology, the LoPRO™ effortlessly packs industry-leading induction technology into a slimline design less than 2.4" high.
Advanced pan size and pan type recognition allows the range to automatically adjust heat to correct temperature to protect pans from warping or food from burning. Over/under voltage protection corrects any fluctuation of power for optimal performance and energy efficiency.
Lightweight & Compact
The LoPRO™ is the most compact and lightweight range compared to similar induction cook and/or hold models in the market. The LoPRO™ weighs less than 10lbs. for single ranges and less than 20lbs. for double ranges for easy portability and storage.